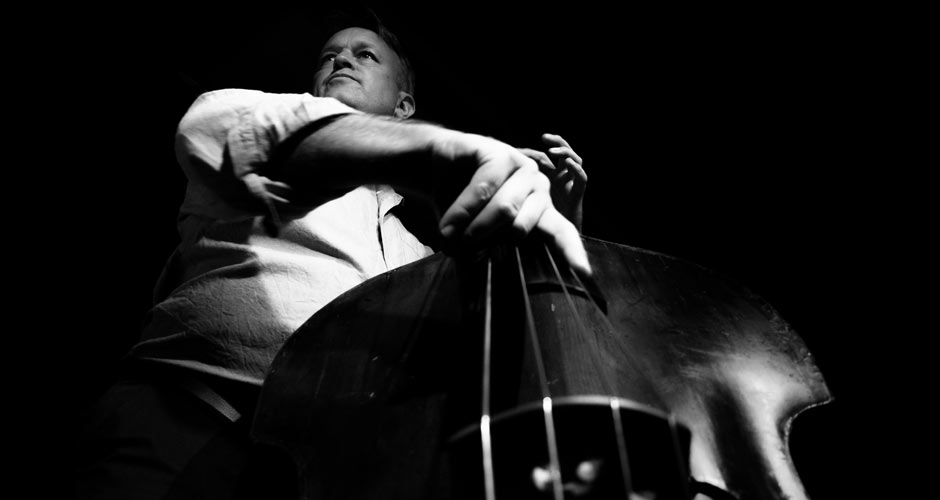 After living his early years in Jamaica and Hong Kong, Dominic Howles moved to leafy Somerset at the age of 13 to encounter two things he had never experienced before; Snow and the Wurzels.
Undaunted by such an onslaught, he soon got into playing bass guitar in local bands with influences being Bruce Foxton, Jean-Jacques Burnel, Mark King, Larry Graham, Robbie Shakespeare and Stanley Clark. Things were to change though in 1984 when Dominic saw Weather Report at the Glastonbury festival. This was to spark an interest in jazz that has carried on to the present day. While still on bass guitar, he attended jazz workshops run by respected London session sax player and arranger John Barton, who had moved down to Frome.
The move to double bass came a few of years later and from then on the acoustic side of jazz had taken over. Not long after, Dominic joined the Tommy Chase Quartet with whom he toured the country playing festivals, making TV and radio transmissions.
Recently, Dominic has put together a few gigs for his own nonet with big influences being Jim Mcneely, Steve Gray and Thad Jones. He also has his own quartet whose normal lineup is Gareth Lockrane – flutes, Nick Tomalin – piano, Dominic Howles – double bass and Matt Fishwick – drums.
Double bassists who are an influence are :- Paul Chambers, Ray Brown, Oscar Pettiford, Wilbur Ware, Sam Jones, Scott La Faro, Dave Holland, Larry Grenadier, Christian Mcbride and many others.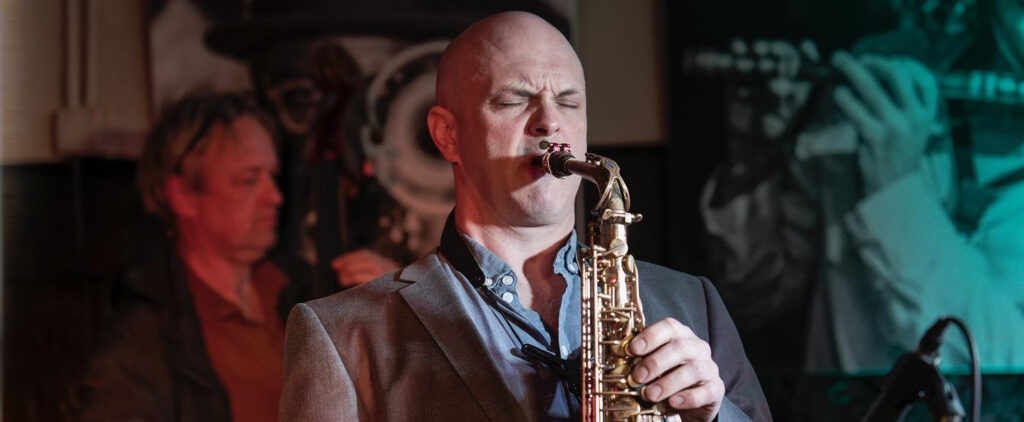 St Mary's Church
The Adam Bishop Quartet was formed in 2021 with the purpose of performing the original arrangements of "bebop" repertoire from…