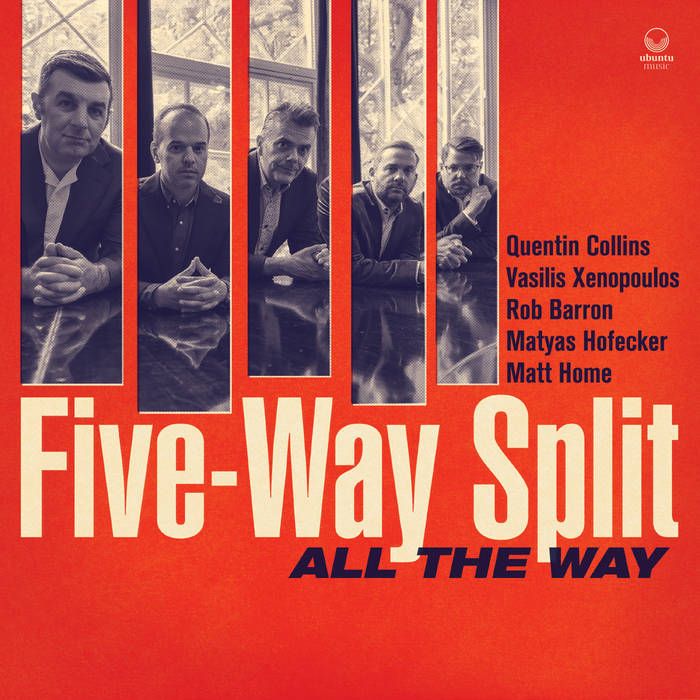 Five-Way Split is a new jointly-led band formed in 2020 featuring some of the finest contemporary bebop musicians in the UK, feat. Quentin Collins, trumpet, Vasilis Xenopoulos, Tenor Sax, Rob Barron, Piano, Matt Home, Drums and Matyas Hofecker, Bass.
Five-Way Split is a contemporary jazz quintet that plays original compositions and classic standards in the hard-bop style. The band was formed in 2020 during the pandemic by five musicians who share a passion for continuing the lineage of bop music. The band members are Quentin Collins on trumpet, Vasilis Xenopoulos on saxophone, Rob Barron on piano, Mátyás Hofecker on bass and Matt Home on drums. They have worked with some of the most renowned names in jazz, such as Al Jarreau, Kyle Eastwood, Stacey Kent and Barry Harris.
Their debut album, All The Way, was released in March 2023 on Ubuntu Music and features seven original tunes and two covers . The album showcases their virtuosic skills, tight ensemble playing and creative improvisation. Five-Way Split has also performed at various venues and festivals across the UK, such as Pizza Express Jazz Club, Verdict Jazz Club, Battersea Jazz Festival and Oxford Jazz Society.
Five-Way Split is a group of musicians at the top of their game who deliver a fresh and exciting sound that honours the tradition of jazz.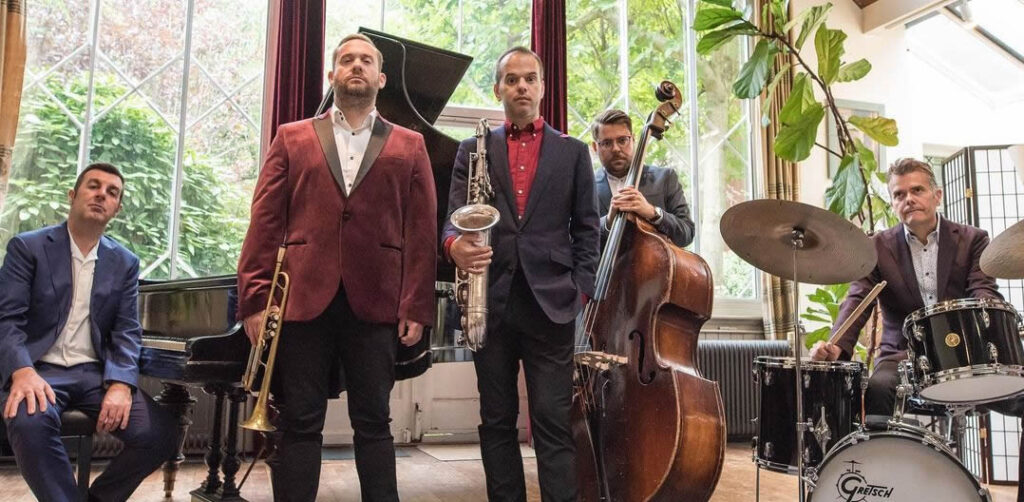 St Mary's Church
Five-Way Split is a new band formed in 2020 and features some of the finest contemporary bebop musicians in the…