The 2023 Battersea Jazz Festival featured a month of live jazz all over Battersea and Clapham. Starting with two gigs at the Landor Space on the 6th and 13th July, there were three pop-up performances at the Nine Elms Pavilion, in partnership with Wandsworth Council, a "jazz Mass" at St Mary's Battersea followed by an afternoon of live jazz in the church yard, a performance by the all-stars of Five-Way Split at St Mary's, and a night at the Duchess Belle. After the success of all of these events, the last weekend saw a sold-out celebration of Nat King Cole with "Cole in One" at the World Heart Beat Embassy Gardens, and over 600 people coming to the Clapham Grand to see the UK Premiere of "Scheherajazz" with Social London Orchestra. After the roaring success of this year's festival, we look forward to bringing more world-class live jazz to Battersea in 2024..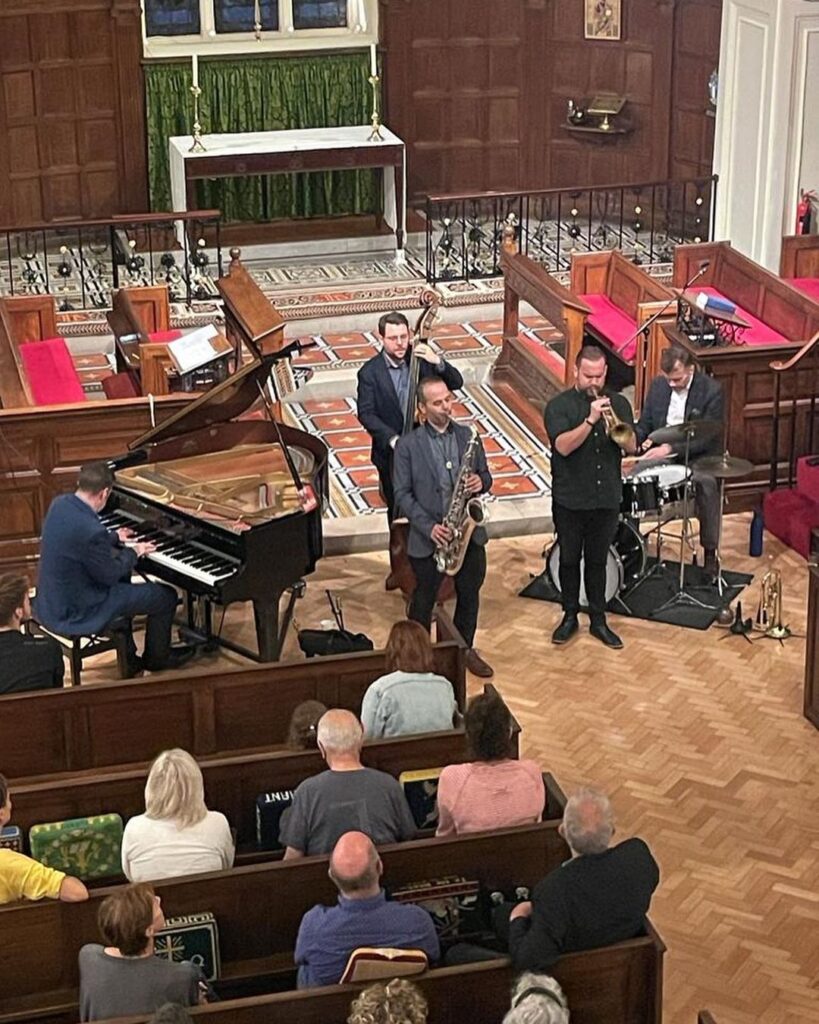 Raising Money for BSS
In 2022, Battersea Jazz Festival managed to raise a staggering £1,162.20 in donations for the Battersea Summer Scheme charity (all events were free). Please do check them out on Instagram @batterseasummerscheme2006 if you haven't already.
Join our Newsletter
Sign up to get news of upcoming events and the Battersea Jazz scene.
Instagram