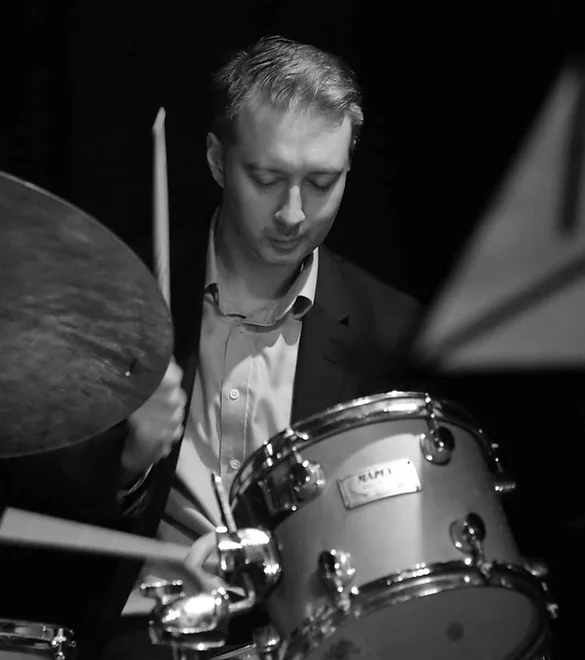 One of the most highly regarded drummers on the UK jazz scene. 
​
Matt grew up in Manchester, UK with his twin brother Steve. They played their first gigs together in Manchester before moving to London in 1994 to study at the Royal Academy of Music.
​
Since graduating, Matt has lived and worked in New York and London, performing at renowned venues such as Small's, Dizzy's Club Coca Cola, Smoke, The Iridium, Ronnie Scott's; worked throughout Europe and performed on many recordings in the UK, Europe and USA.
​
He has shared the stage/studio with many great musicians including Bass players Bob Cranshaw, George Mraz, Peter Washington, Earl May, Dave Green, Michael Moore, Mike Karn, Clovis Nicholas, David Wong; Piano players Jeb Patton, Cedar Walton, Michael Weiss, Sacha Perry, John Colianni, John Bunch; Saxophone players Grant Stewart, Scott Hamilton, Harry Allen, Ken Peplowski, Pete King, Frank Basile, Osian Roberts, Dmitri Baevski, Frank Wess; Trumpet players Steve Fishwick, Joe Magnarelli, Joe Wilder, Jeremy Pelt, Warren Vache, Anders Bergcrantz; Guitarists Joe Cohn, Larry Coryell, Philip Catherine, Colin Oxley, Jim Mullen, Howard Alden, Dave Cliff.
​
Matt continues to live, work and teach in London.