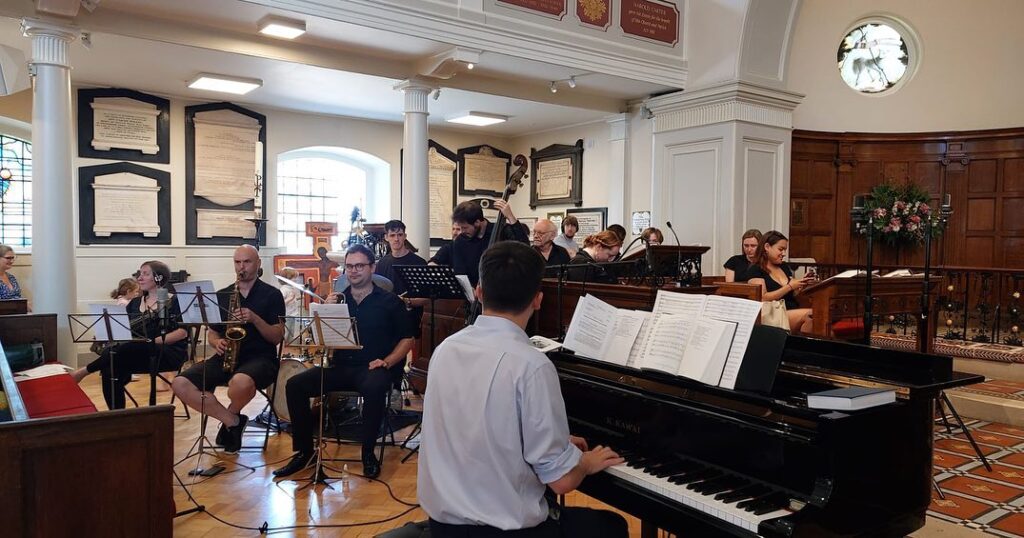 Until

23 Jun, 10:00 PM
2h
The Hugo Jennings Trio
St Mary's Church
St Mary's Church, Battersea, Battersea Church Road, London SW11 3NA, UK
A dynamic trio of some of London's finest young jazz musicians present a night of lively and entertaining music.
The Hugo Jennings Trio will be playing at St Mary's Battersea on Friday 23rd June at 8pm. The leader of the band, Hugo Jennings, is a pianist and singer who has appeared at a variety of jazz venues across London, and is also the conductor of Social London Orchestra and the founder and director of the Battersea Jazz Festival. He will be joined by Lorenzo Morabito on double bass and Louis Brown on drums; two of the most in-demand young jazz musicians in London.
The trio have been playing together for two years and have appeared at venues such as Toulouse Lautrec, the Junction, Battersea Power Station and many more. They also performed at the first ever St Mary's jazz evening in January 2022. Through playing together very regularly in this time, they have cultivated a very large repertoire of their own arrangements of jazz standards and bebop tunes, lesser-known pieces, and original compositions. Many of these will be on display at this evening's concert. Influences include Cedar Walton, Thelonious Monk, Duke Ellington and Billy Strayhorn, Barry Harris, George Gershwin, and Maurice Ravel.
Tickets are £10, with members' discounts available (under-16s go free). Audience members are welcome to bring their own refreshments. There will be no bar at this performance.
Book tickets at Eventbrite
Scan QR Code